21st May, 2014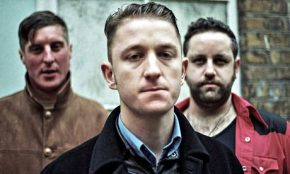 Today marks the launch of the first music video developed and produced by Edge City Films.
ECF's Paul Welsh and Gregor Johnstone, director of DigiCult shorts 'I'll Be Right Here' and 'The Rule Of Thumb', collaborated again on a video for Glaswegian band ' The Amazing Snakeheads'. 'Nighttime', is the third video from the band, whose album 'Amphetamine Ballads' was released on 14th April by Domino Records.
The video features singer Dale waking up in a morgue and witnessing strange events – including a dominatrix confronting his bandmates! Watch the video on The Amazing Snakeheads VEVO channel now.