22nd February, 2017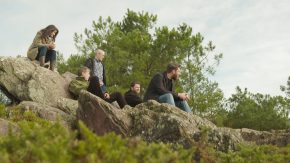 Edge City Films' Lost In France has received another 4-star review, this time from The Scotsman.
Fiona Shephard writes "there was love to spare in the room for this heartwarming celebration of friendship and collective creativity."
Click here for the full review.
Catch Lost In France in select cinemas and Curzon Home Cinema from 24th February 2017.