21st February, 2017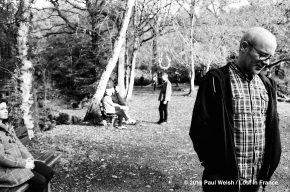 Another day, another great review for Lost In France – this time from Uncut.
The review praises director Niall McCann's progression from his debut feature doc Art Will Save The World, and notes the multiple narrative strands used in the film.
Remember to catch the Glasgow Film Festival's special screening and gig event TONIGHT! The once-in-a-lifetime event will be simulcast live across various cinemas in the UK and Ireland. Click here to find your local screening.